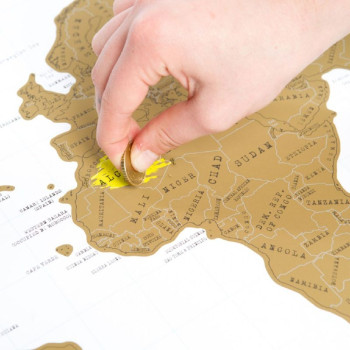 Saying goodbye is never easy. Actually, it is also difficult to know what to buy to someone who is leaving. With our great leaving present ideas, you can make the whole occasion very special.
If you know quite well the leaving female colleague the task of finding her the perfect leaving gift can be a bit simple. Most of the times are when you don't know her well even though you have been having a good working relationship together.
Perfect ideas for leaving presents
Before purchasing the leaving gift for her you need to decide on the kind of present. You can choose to get her a work related gift or go personal with a more personal gift. It is easier to buy her a work related leaving present than a more personal gift.
If you decide on a work related leaving present, you need to consider what she's is going on to do but not what she does now. If she's leaving for a new job, you need to know her new job carefully and come up with the prefect thing that she would really need.
A more personal related gift requires you to know the person well in order to get the perfect leaving gift that will please her and won't disappoint you. Of course there are some things that you might be knowing about her.
It is therefore wise to list the things that you know about her in order to get more insights on what leaving gift present would really please her. You will be required no to consider on the work life only but also on her life outside work. This way you can find a more suitable gift for her.
Whether you choose a work related or a more personal leaving present, your gift should be very sincere, thoughtful and meaningful. With the right gift you won't get disappointed and it can mean a lot to her.
Personalised necklace
You can get a personalised necklace with a good farewell message that can be expressed in one word. The text on the necklace and also the type of the necklace can make the leaving female colleague feel special and appreciated.
A pen holder and a pen
If she's going on to another work you can consider buying her this gift. There are many instances in the office when you are on phone and you need to write something down.
A personalised pen holder and a pen would be a perfect gift for her as she would be using it more often. You can have some inspirational message engraved on the pen holder. The pen holder can last for a very long time and so she will always use it even with other pens.
Personalised executive notebook
This can be perfect leaving gift for her if she is moving on to an executive position in another job. The cover of the notebook can be personalised with may be her names written on it.
You can also choose to have some great messages about how great she is on the notebook but still allowing the notebook to serve its purpose. She will surely use the notebook to jot some very important points in her new executive position.
Personalised glass token
This is another great leaving gift for her. You can have some message engraved on it to add some personal touch. Perhaps you can opt to have their start and leaving date for them to remember their time with you. Also a good message describing their good personality can be a great choice.
A beautifully written letter
A beautifully written letter highlighting the memorable moments you had working with your leaving female colleague can be great also. You can write how great she was at work. This will make her feel appreciated for her hard work. The memories highlighted will always remind her of colleagues and she can never afford to forget you.
Engraved clock and photo frame
Time spent with colleagues who have helped you grow is priceless. If you are looking for something that to give to your leaving female colleague, then the engraved clock and photo frame may be a good choice.
You can have her names engraved in the clock and also personalise the photo frame in a way that it will bring some sense of appreciation and bring back the memories of the colleagues she's leaving behind. A great message about her experience with you at work would be great too.
How to impress someone when they are leaving
It is not always necessary that only one particular gift should be given to your loved ones. A combination of gifts always works wonders! Especially if your girlfriend, wife or just a colleague is leaving and relocating elsewhere or is graduating or is changing jobs, personalized jewellery combinations work wonders.
Personalised jewellery combinations such as Necklaces, Bracelets, Charms, Anklets along with chocolate hampers and Flowers do all the talking which words alone cannot.
Best Gifts for leaving friends
Some awesome combination of leaving gifts for men and women both include Perfumes, Chocolates, Photo Frames, Electronic items such as music players, mobile phones and accessories, wall paintings, T-shirts and all other apparel and accessories for work and for personal use.
One can always combine more than three gifts and give it to their loved ones.
Gifts for elders
When someone is elder to you and is going away from you, it may hurt as their love and affection, you would miss. For instance, if your Mom has just dropped you at college and is going back to your country, you may want to gift her something valuable.
Personalised jewellery could be a great choice. By gifting her Necklaces with Name pendants, Goobye Mom messages, Miss you messages would surely move her to tears.
Likewise, gifting her Bags, apparel, accessories etc. may also make her really feel happy and confident. You can also try gifting her a laptop or a tablet so that she could easily stay in touch with you!
Need more leaving gift ideas? Keep checking this space on www.neatie.com for more useful articles.