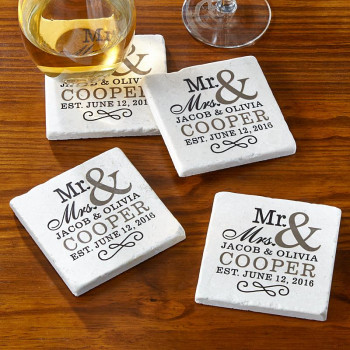 Christmas is a season for giving and spreading some of that holiday love. If you've got a special couple on your Christmas list, you need to think of finding great presents that will make the couple's Christmas memorable and coveted.
Normally, jewellery such as bracelets, his and hers necklace set and anklets make unforgettable gifts that can send a sweet message to the heart. As a close friend to your special couple you might be knowing them quite well, therefore you can get any kind of jewellery personalised according to your requirements.
Timeless and elegant jewellery is a very meaningful gift that you can give to your special couple this Christmas.
Christmas present ideas for couples
Deciding on presents for couples at Christmas may need some thought to have them be loved and enjoyed by both people. A couple has two connected people who have different interests and therefore finding the best Christmas gift can be double difficult. For both partners who want to give each other gifts on Christmas, it can be very simple.
There are so many options available including necklaces, bracelets and rings. These ideas will give you more insights so that you can find something that perfectly fits your budget, tastes and style of the couple.
Personalised rings
These make great Christmas presents for couples. Custom rings are very perfect and symbolic gifts which can seal a pact of love between two people. As a friend to your special couple you can get the text rings or engraved rings which convey a special message to the couple.
This message might be so special to them that they will always remember it whenever they wear the rings. Remember when it comes to rings you need to know their finger size in order to fit well. Too big or too small to fit cannot be pleasing.
Personalised necklaces
These are perfect gifts for couples celebrating their love on Christmas.
You can get give your special couple the linked hearts personalised necklace which present a charming way to tell the world about the one they love.
Personalised necklaces can be a good way to strengthen their relationship and show how much they love each other.
Show your special couple that you really love their relationship by giving them great personalised necklaces with the best designs that express love and show it to the world. This is one of the best Christmas present ideas for couples that will never disappoint you.
Personalised pendants with two alphabets brought together.
This is a great gift idea for couples. You can have two different alphabets that have some special meaning to the couple brought together to create one unique pendant that aesthetically represent both the alphabets. This can be a very unique Christmas present for couples.
3D sculpture pendants
You can have 3D face of your spouse on a pendant. This is actually a perfect way to keep your spouse close to you every time he or she wears it.
Personalised bracelet
This is another fancy Christmas present for couples. Both partner can have their names written on the bracelet. You can have it written in gold! This is a fancy way of announcing your name.
Inspirational necklace
Everyone needs inspiration more often. You can adopt a fun way to inspire your special couple by giving them an inspirational necklace. Encouraging messages and favourite expressions can be engraved in the jewellery to create a stylish look that is uplifting and unique.
This Christmas, Inspire your special couple to hold on together all the times.
A customized date night
If you are getting a gift for another couple on Christmas, go beyond just giving them a gift card and give them a good date night.
You can plan an exciting dinner experience either at their favourite spot or something they have never experienced before. No matter their age, this would be a very memorable Christmas to your special couple.
Customised pillows
There's a bit of a problem when it comes to buying Christmas presents for couples who have everything. Customisable pillows can be a perfect choice for couples who have everything.
These will provide fun with a side of function. Customisable pillows are made with a creative design and therefore they can let the couples with everything to indulge in the fun that comes with Christmas.
Chain
A bold chain is very elegant and simple. A chain is a very timeless piece and can be added to any collection. It can be worn with a gorgeous pendant and look simply awesome.
A chain captures the hearts of couples when gifted in combination. Personalised necklaces are available for him and her in pairs and these can be easily customized as per the preference of the couple.
Make Christmas special for your spouse this year
If you and your partner are a new couple, you must surely try gifting one of the above gifts and personalise it for best experience. These are some methods of personalising it.
1) You can have your name and your partner's name engraved on it.
2) You can have both of your initials engraved on a precious stone and have it embedded.
3) You can have even family pictures engraved on the gift item.
4) You can write an I Love You quote and have it embellished beautifully etc.
On the whole, personalised gifting options are available in plenty and can be easily gifted for all occasions including Christmas.
You must also gift your brothers, sisters and loved ones these gifts and make them feel wanted and loved.
Nonetheless, any gift given on Christmas is really special and everybody you know deserves to be loved and cared, isn't it?
Right from mobile phones, electronic items, music players to their accessories can be customized and gifted conveniently indeed.
These gifts are cheap, affordable and all popular websites offer certificate of warranty on these items. Many websites also offer additional surprise gifts for couples that make them even more special.
For more Christmas gift ideas, keep checking www.neatie.com.