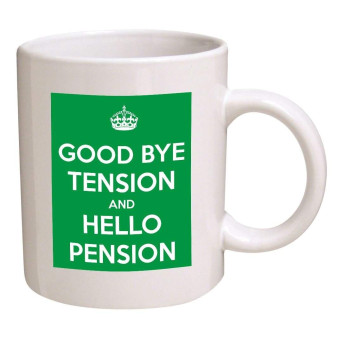 Careers have an ending. It would be great to celebrate the conclusion of a long career of your work colleague with a great retirement gift. There are great retirement gift ideas that recognize the retiree's passions and interests.
Retirement can be very emotional to the retiree and the work colleagues that are being left behind, but this opens another chapter in the retiree's life.
The next chapter of the retiree's life would is mostly characterised with a lot of free time. This is the stage of life that they are going to rest from a long career.
The retiree may be moving on to do a side business or just take the time to concentrate on their interests, hobbies and even spend some time to travel.
Therefore it would be great to recognize the occasion with a great gift that the retiree will always treasure.
Some retirement present ideas for all include flowers, chocolates and All the Best Cards respectively.
Retirement Gift Ideas for Women and Men
Looking for the perfect gift for a female retiree can be very difficult. It would nice to give her something that is very awesome so that she can always remember you whenever she sees the gift.
Many times careers come with many hardships but this lady has been able to endure them in her long career.
So by giving her something that is very elegant would be a great way to show appreciation. Take time to think through about the whole process and come up with the perfect gift that would be very meaningful in her new chapter of life.
Some gifts are very exciting as they would tend to remind her about the memories at work that she might have forgotten.
The best retirement gift ideas for men are those that would really congratulate and celebrate his hard work over the years.
To get the perfect gift for him you need to consider his personality and style. These list of great retirement gift ideas for women and retirement present ideas for men will help you to select the thoughtful, meaningful and funny gifts for the retirees.
Personalised Photo or Memory Books
This is one of the greatest retirement present ideas that would bring back the memories of the retirees at work. You can take the pictures that you took with the retirees and put them together in one book. This would always bring the memories of the retirees working years. This is one sure gift that the retirees will always treasure for the rest of their lives.
Reversible Three Wheel Cruiser
The retirees are going on to another stage to rest. Here they will not have plenty of movements but with this innovative tricycle they will be able to conveniently move around. It is one of the very unique retirement gift ideas that are not popularly known. This gift is very safe hence you are assured of the treasured retiree's safety.
Personalised Glass Cutting Board
This is one of the greatest retirement gift ideas for women. Women love cooking and so the female retiree would spend quality time cooking. This would be the best time to explore more and new dishes. This personalised glass cutting kitchen board would be a perfect gift for those ladies aspiring to be chefs in the next chapter of life. You can add her name on the board and something that looks funny and appealing to her. Go practical with this gift and make her aspirations happen.
Classic Pocket Watch
This is among the most classic retirement gift ideas for men. A classic pocket watch is symbolic of the retiree's years of service. This watch is in fact an actual reminder of the passage of time to the retiree. You can have something unique engraved on the pocket watch to make it more appealing and perfect. This is a gift that the retiree will always treasure.
Charm Bracelet
This is a great jewellery that would very unique for women. This would remind her of her beautiful long career and the great colleagues she worked with. This is one of the best retirement gift ideas for women that you can never go wrong with.
Compression Leg Massager
Perhaps, one of the retiree's hobbies and interests would be mountain climbing and hiking. Indulging in these activities would put her at risk of experiencing leg muscle problems. The retirees with this kind of interests and hobbies would really need to have a compression leg massager. Save them the cost and give them this perfect gift. This is surely one of the best retirement gift ideas for men.
As we have seen, there are great retirement present ideas that are perfect for both men and women. If you know their interests and hobbies, you can shop a gift that really suits them.
All retirement gift ideas for men should have a macho touch to it and likewise, all retirement gift ideas for women should have a feminine touch to them.
How to select the perfect retirement gift ideas
When you go looking for the perfect retirement gift ideas for a specific person, you first need to understand what he or she likes. Therefore, keep these points in mind.
Select retirement gift ideas that make them feel glad and unique and they do not sulk at it. People do have their own personal preferences, so respect that.
Research well before you finally select retirement gift ideas for anyone. They may have some specific likes and dislikes so make sure you know them well before you jump in to find a gift.
Choose alternative gifting options and make your gifts look interesting. Always personalise your gifts to give them an affectionate touch.
Choose gifts that are inexpensive and trendy. The latest designs and patterns will help the receiver feel happier than giving them something outdated.
Select to buy from websites that offer proper guarantee of product delivered, Make sure you attach this to the gift so that the one receiving it likes it.
Last but not the lease, select a quality product and do not repeat gifts to the same person.
For more gifting ideas, keep reading Neatie.com Blog.